Resource Tuner Feature Tour
Resource Tuner is packed with features which make it an essential tool for anyone tweaking another Windows programs.
This Feature Tour covers some of the most popular features of Resource Tuner. Find out how Resource Tuner can help you have a personal touch on your favorite applications.


Major topics of interest include:

Resource Viewer
Resource Filter
Resource Editor
Manifest Wizard
Resource Extractor
Resource Types Supported
UPX Unpacker
Resource Tuner Console Version

See also:

Resource Tuner Screenshots
User Testimonials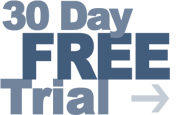 Give Resource Tuner a trial run for 30 days free! Once you try it, we think you will find it hard to go back to other resource hacking utilities. So if you decide to purchase it, it's only $49.95 for the Personal License. The Business license is available for $89.95.