Resource Tuner 2.23 — Visual Resource Editor
Resource Tuner lets anyone open EXE, DLL, MUN, and other Windows executable files and view, edit, extract, and replace strings, bitmaps, logos and icons... All that make up the visual part of your Windows program.
In fact, it allows you to view and edit almost any aspect of a compiled Windows program, from the menus to the dialog boxes to the icons and beyond. Resource Tuner offers exciting possibilities even if you aren't a programmer. It's perfect for translators, tweakers, and anyone else who wants a different look and feel for an application.
Resource Tuner Console, the resource editor with a scripting engine, the command-line counterpart of Resource Tuner, specifically designed to provide developers with the means to automate resource editing operations, is also available.
With Resource Tuner, You Can
Have a fast Resource Viewer to browse resources of all types
Rebrand your applications by replacing icons and logos
Customize GUI elements of your favorite Windows programs
Translate third-party applications
Scan the directories and drives on your computer for hidden resources
Extract images, icons, sounds, animations
Make legacy applications use the new look of Windows
Tell Windows to run your application with administrative privileges
Open UPX-compressed files seamlessly in Resource Editor, without long workarounds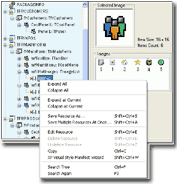 Discover the unique features of this Resource Editor, including how to open problem executable files and edit the hidden data which the other editors simply cannot see, wide range of resource types, UPX unpacker, and more. You will learn the industry standard program for translating and customizing the user interface.



Feature List

Screenshots

What People Say

Feature Tour

Tutorials and How-to's

Frequently Asked Questions
BUILT FOR EVERYONE
Longing to have a personal touch on your favorite application? No matter where it runs — whether on your PC or on your Pocket PC, on your mobile smartphone or on XBox 360, it is still a Windows program. What better way than with Resource Tuner, a resource editing solution you can use now. Resource Tuner allows creative individuals the ability to fully view, edit and replace strings, bitmaps, logos and icons — all that define the visible portions of your Windows program. No programming skills required!



How to Get Started
GET WORLD-CLASS ONBOARDING AND SETUP
Resource Tuner provides software engineers the necessary tools for modifying the properties of executable files, and customizing and translating their resources. Resource Tuner opens problem EXE files that the other programs don't. Resource Tuner takes care of the things the other programs don't cover. With this Resource Editor you can focus on the goals you want to achieve, rather than on the oddities of your resource hacking tool.



Take the Product Tour
JOIN 100,000+ HIGHLY PRODUCTIVE TEAMS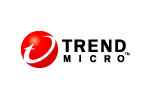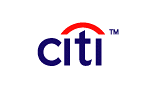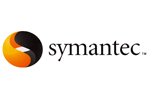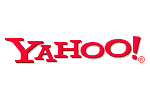 More Customers