Visual Style Manifest Wizard: Application Makeover
Incorporate New Windows Visual Style into your legacy applications.
Another neat feature of Resource Tuner is its ability to generate a so-called application manifest. This is an extension to Microsoft's common controls library, which enables an application to make use of the visual styles found in Windows XP, Vista, 7 and above.
The Application Manifest Wizard lets you:
Insert an application manifest into the resource section of the executable;
Create and add a TrustInfo section;
Create and add a Windows 7 Compatibility section;
Create and add a DPI-Aware section.
The application manifests have received an upgrade in Windows Vista to allow them to express the application's requested security context.
Here is how the common controls for an ordinary application look on Windows XP before and after a manifest has been inserted: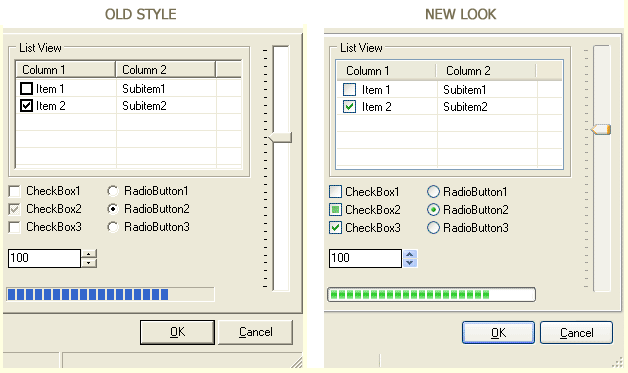 If you are disappointed by older applications using the outdated "chiseled 3D" look rather than the new XP look, you normally have to place a specially-named file in the same directory as the executable. Resource Tuner provides a better solution by enabling you to inject the needed resource directly into the EXE file in just a few clicks: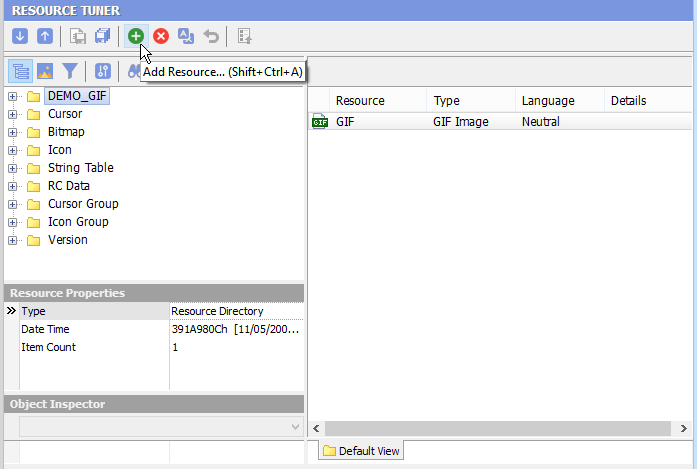 Resource Tuner adds in a manifest file into a manifest resource within the resource section of the EXE file. And now you could easily convert your legacy Delphi, Visual Basic, Visual C, etc. application into a Windows XP like application.
The Manifest Wizard is very easy to use — just follow the instructions and fill in the blanks accordingly.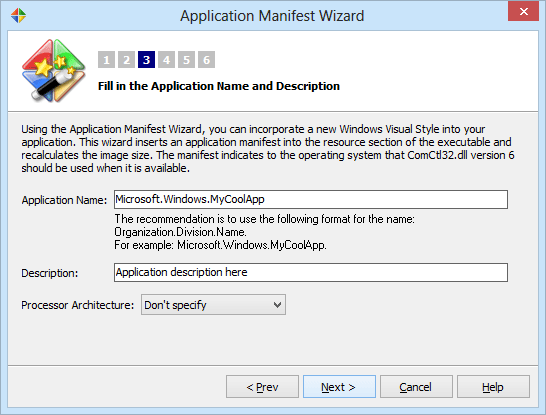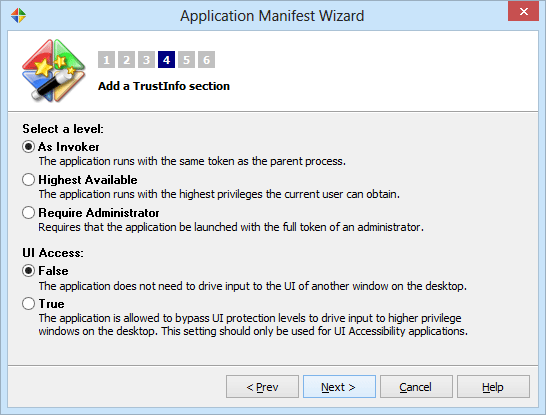 Once the Wizard has completed creating the manifest, the newly created manifest resource appears in the Resource TreeView: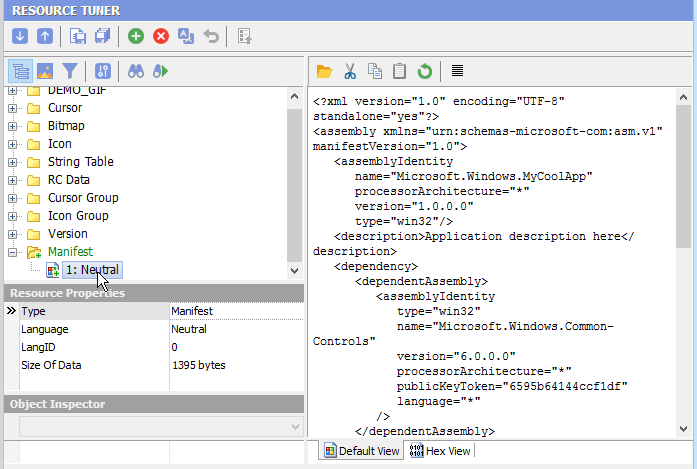 Give Resource Tuner a trial run for 30 days free! Once you try it, we think you will find it hard to go back to other resource hacking utilities. So if you decide to purchase it, it's only $49.95 for a Personal License. A Business license is available for $89.95.